Marco Mares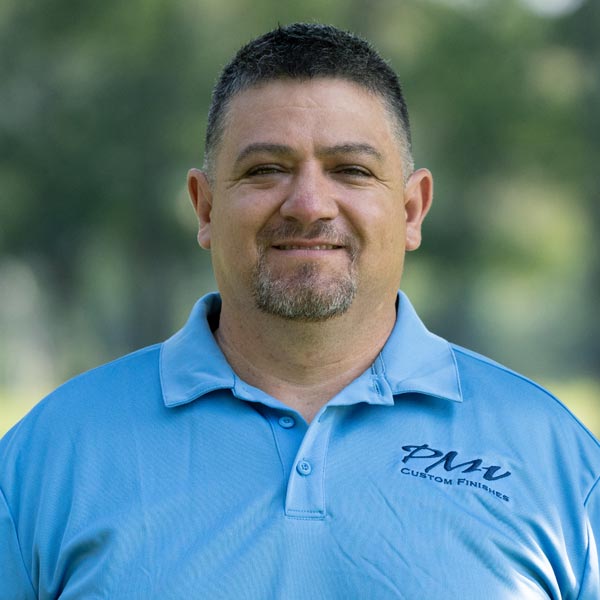 Crew Leader
Marco Mares has been with PMV Custom Finishes for two years and quickly moved into a Crew Leader position due to his incredible work ethic, great attitude, and fantastic leadership skills.
Marco joined the PMV team with eight years of painting experience. He currently oversees most of our commercial work.
Marco has two children, a 17-year-old son and a 22-year-old daughter. In his free time, he enjoys being outside hiking and appreciating nature.