The PMV Custom Finishes Team
Painting With Pride.
Members of the PMV team come from all areas of Southwest Michigan and all different backgrounds to deliver superior service and results. Our painters and crew may have different hobbies and zip codes, but the one thing they all share is a passion for excellence in painting.
We feel confident that you will enjoy getting to know them and appreciate their professional demeanor while at your property in all stages of the project.
Some of the most frequent feedback we receive from our customers is about how great it was having our crews in their homes.
In all exchanges, the PMV team lives out our motto – "Painting with Pride."
Management/Operations
Crew Leaders
Nick Burhans
Crew Leader
Chris Inglehart
Crew Leader
Norm Johnson
Crew Leader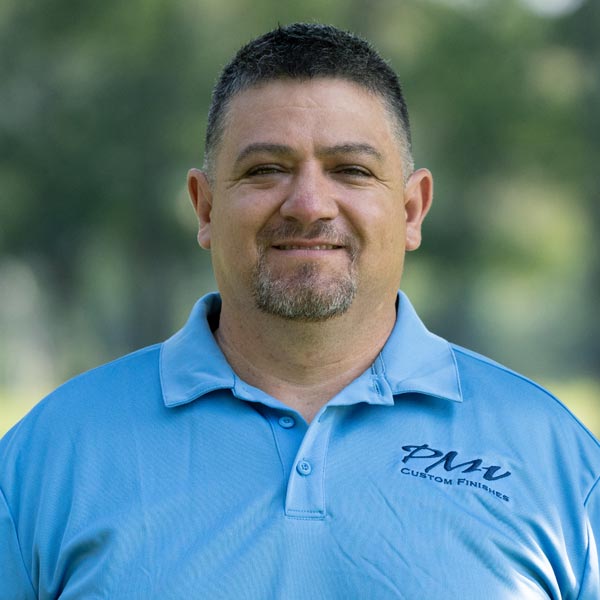 Marco Mares
Crew Leader
Jamie Simpson
Crew Leader
Jamie Stiver
Crew Leader
We Are Committed to Your Complete Satisfaction
Sometimes it is difficult to find services for the home that are dependable. Your crew and office exceeded my expectations. Everyone was courteous and efficient and our doors look great. I look forward to when we tackle the interior! Thanks again!
Sharon D.